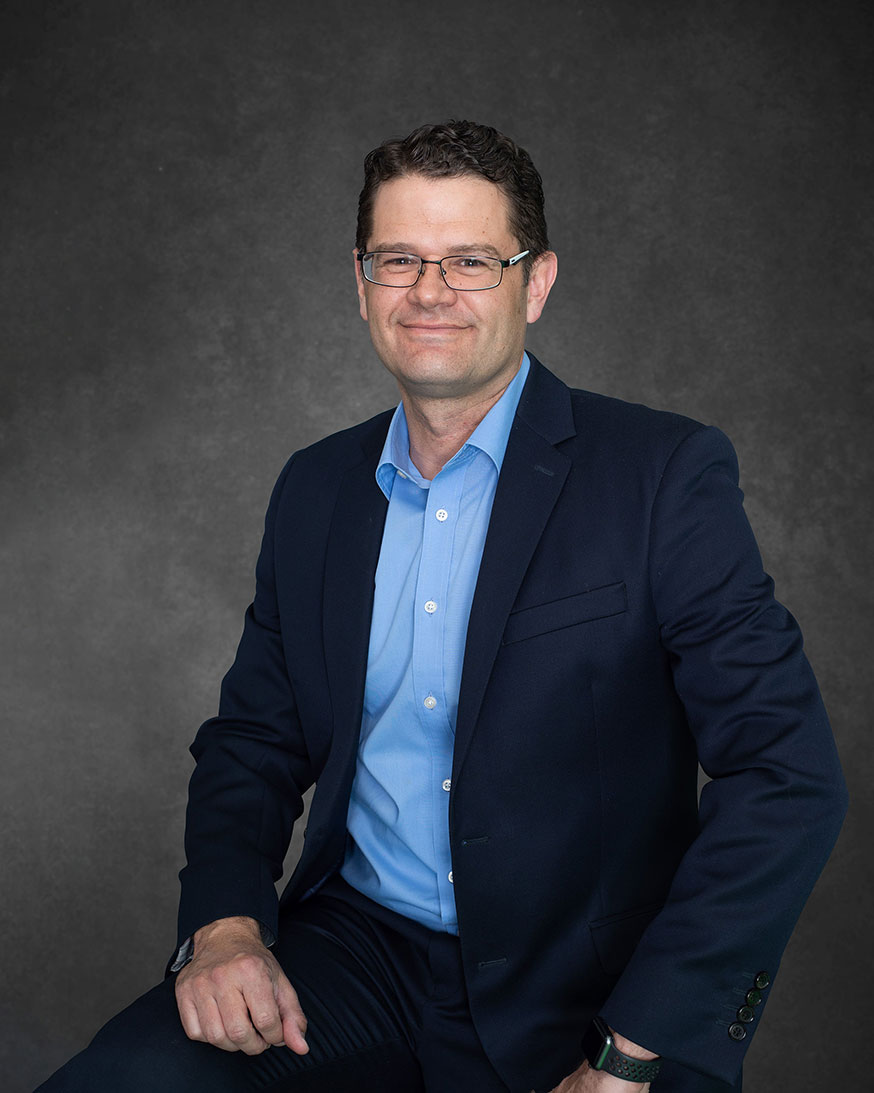 Brad Richardson is a trusted courtroom lawyer and litigator. He is known for his persuasive oral and legal arguments, and for his ability to resolve complex legal matters. Mr. Richardson's practice includes catastrophic problem solving and crisis management, complex commercial litigation, business formation and acquisition, insurance defense, medical malpractice defense, government disputes, compliance, outdoor recreation law/zip lines (ASTM/ANSI/ACCT), life sciences/pharmaceuticals, commercial collections, real estate and construction law, probate, licensure, employment and administrative law. Mr. Richardson also serves as corporate counsel for a number of business clients.
At age 36, Brad Richardson co-founded the law firm of Garrett Richardson, PLLC. He graduated, cum laude, from Brigham Young University with a Bachelor of Arts degree in Communications, with an emphasis in public relations. In 1999, Mr. Richardson joined the public relations firm of Wilkinson Ferrari & Co. in Salt Lake City, Utah, where he worked as a media strategist and strategic planner for government and private clients.
In 2004, Mr. Richardson received his Juris Doctorate from the University of Idaho. While in law school, Mr. Richardson was a finalist in the McNichols Moot Court Competition and a member of the University's moot court team. After his second year of law school, Mr. Richardson worked in Boise, Idaho, as a judicial extern for United States Magistrate Judge Larry Boyle. A year earlier, Mr. Richardson worked in the same capacity for Idaho Second Judicial District Judge Carl Kerrick in Lewiston, Idaho.
After law school, Mr. Richardson entered private practice in Boise, Idaho, and worked as an associate attorney at the law firm of Quane Smith LLP (now Perkins Mitchell Pope & McAllister LLP), where he worked in a civil litigation practice, primarily in the areas of medical malpractice defense and insurance defense. In 2006, Mr. Richardson joined the law firm of Brassey, Wetherell, Crawford & Garrett, LLP. At that time, Mr. Richardson expanded his civil litigation practice to other areas of law, while continuing to focus on medical malpractice defense and insurance defense.
Mr. Richardson has given professional seminars on legal issues for Sterling Educational Services, including lectures entitled: Overview of Confidentiality, Non-Competes, and Non-Solicitation Agreements; Impact of Vendor/Purchaser Real Estate Issues in Landlord-Tenant Context; Privacy in the Workplace; and Sexual, Racial & Other Harassment in the Workplace.
Mr. Richardson is admitted to practice in Idaho, Utah, Arizona, Wyoming, and the 9th Circuit. He has also appeared on multiple occasions before the Idaho Supreme Court. Mr. Richardson's personal interests include marathon running, history, religion, coaching little-league sports, and spending time with family.